Latest News
30-09-2022: We are supporting the vision of PACE Theatre Company to establish a new venue in Scotland dedicated to delivering better access to theatrical productions for young people and families, as well as promoting participation by young people in performance and creative learning activities in a professional environment. The building being renovated to create the Exchange Theatre is where Paisley's first purpose-built theatre The Abercorn was situated until it was destroyed by fire in 1889. The current building was constructed in 1932 and has served as a dance hall, telephone exchange and night club, but has lain empty since 2004. PACE Theatre Company was formed in 1988 and is a registered charity specialising in work with children and young people. PACE Youth Theatre is the largest youth theatre of its kind in the UK, working with around 1000 young people aged 3-21 every week.
07-09-2022: Our visibility to clients as a provider of partial discharge (PD) monitoring equipment and services has been enhanced through updates made to our profile on the Achilles Supply Chain Management Network: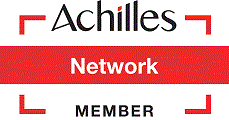 29-03-2022: Our list of publications continues to expand: click HERE for the latest comprehensive list for April 2022.
03-03-2022: HFDE is pleased to continue its sponsorship of Renfrew Football Club's 2005 Youth Team for a 4th year. New home strip with HFDE logo has just been received by the players.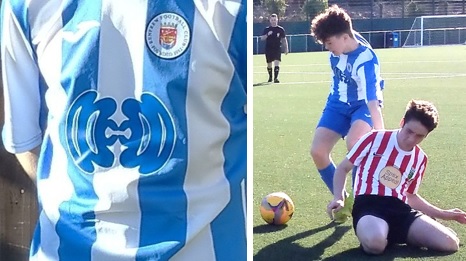 25-02-2022: Great to see that AVJU Solutions AS has begun field trials in Norway of its Electronic Gravitational Gyro, which incorporates HFDE energy harvesting technology. As well as providing monitoring and line stabilisation function, the unit performs de-icing of power lines to prevent outages during severe weather.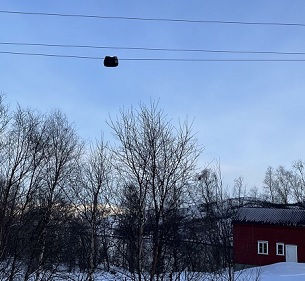 18-01-2021: HFDE's re-engineered GTEM system for calibrating UHF PD sensors is now available to purchase in modular form or to hire for use in sensor testing, design and development. Please contact us for further details.

26-10-2020: Martin Judd of HFDE will be a guest on IPEC's 'Ask the Expert' Webinar series on 18 November 2020. We will be discussing a range of topics focusing on partial discharge detection in EHV networks, followed by a Q&A session open to participants.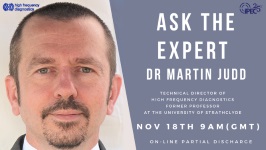 20-10-2020: Webinar: Technical Assessment of Cable Asset Management Approaches (TACAMA). HFDE recently completed a study of testing methods for HVAC transmission cables in partnership with Scottish and Southern Electricity Networks (SSEN). We have been invited by SSEN to present a technical summary of the project that will cover HV commissioning tests as well as cable diagnostics. This presentation will take place on 10 November 2020, followed by a Q&A session with the project team.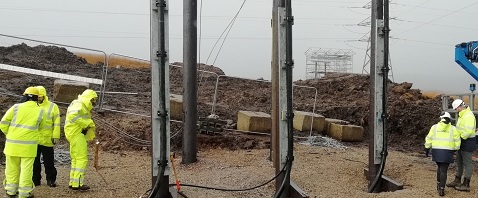 24-02-2020: Martin Judd has been invited as keynote speaker for the 6th International Conference on Electric Power and Energy Conversion Systems being hosted in Istanbul in October 2020. The topic of his presentation will be "Condition Monitoring of HV Insulation Systems: Expectation vs Reality".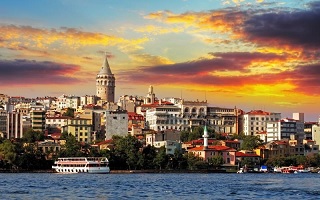 02-08-2019: Our first demonstration of remote-access UHF monitoring and PD location is now operational on a 275 / 132 kV power transformer. 4G modem on the EE network provides a local ethernet connection, with SDMT hardware/software in a custom housing and HFDE PD sensors. The system is accessed using TeamViewer software for monitoring, control and data transfer.

29-06-2019: HFDE has become a supporter of Tools with a Mission - we can take for granted our ready access to tools for tasks like carpentry, repairs and sewing without appreciating what a difference this makes to our lives. TWAM tool kits and training enable people with great ideas in developing nations to turn their livelihood-creating project concepts into reality.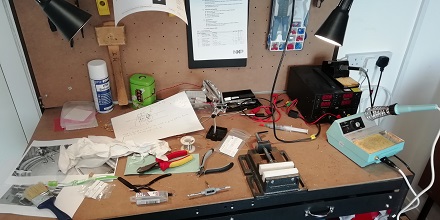 28-06-2019: Yesterday we took delivery of a batch of beautiful handcrafted walnut boxes from Sloyd Woodcraft in Glasgow. These are used to store and protect the electric field probe sensors used in our calibration systems for UHF partial discharge sensors.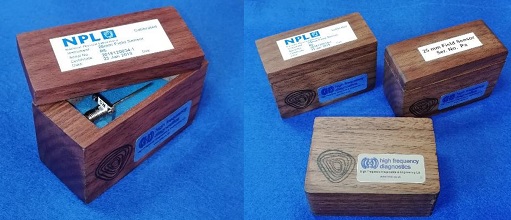 21-06-2019: Please see our blog contributions on IPEC's website, based on 3 weeks' overseas PD survey work during 2018.
10-05-2019: HFDE sponsors Renfrew Youth Football Club's 2005s team: A great opportunity to be involved with our community and support volunteer coaches who arrange regular training sessions and matches, allowing the boys to develop their fitness & teamwork skills, as well as a fantastic team spirit!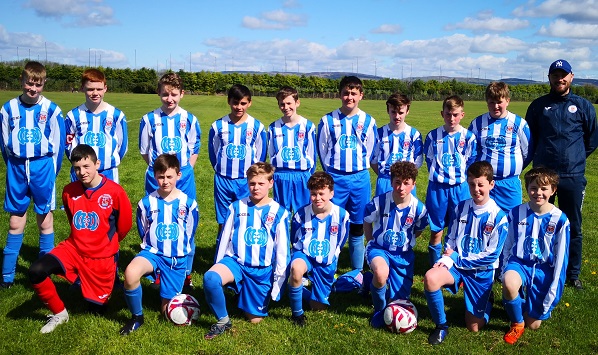 18-03-2019: Following the success of our first Special Issue of MDPI's Sensors journal, the same Guest Editors (Albarracin, Judd, Robles, Lazaridis) are pleased to announce a new Call for Papers for the next Special Issue on an expanded theme, "Acoustic, UHF and RF Sensor Technology for Partial Discharge Detection". The 20 papers published in the 2018 issue can be can be downloaded at this link, while details of the latest call can be found here.
05-06-2018: CIGRE UK's June Technical Webinar will be presented by Martin Judd on the topic "Transformer monitoring and defect location using UHF PD sensors." This free Webinar begins at 12:30 BST on Wednesday June 13 - please register at Eventbrite to take part.
06-02-2018: HFDE's founder Martin Judd is one of the Guest Editors for a Special Issue of MDPI's open-access journal Sensors. The topic will be UHF and RF Sensor Technology for Partial Discharge Detection and the deadline for manuscript submissions is 31 December 2018.
11-01-2018: UPEC 2018 - HFDE is among the official supporters of the 53rd International Universities Power Engineering Conference when it returns to Glasgow in September 2018, hosted by Glasgow Caledonian University. Martin Judd will open the conference as Keynote Speaker.
04-11-2017: We will be presenting at Euro TechCon 2017 on the topic of "Condition Monitoring Facilities for Transformers". The paper has been jointly authored with Ian Hunter, Technical Director of Polaris Diagnostics, one of the UK's leading authorities on power transformers. Euro TechCon is returning to Glasgow this year - the venue is conveniently just a few miles from the HFDE office.
25-10-2017: A very productive meeting of CIGRE Joint Working Group A2/D1.51, "Improvement to Partial Discharge Measurements for Factory and Site Acceptance Tests of Power Transformers" in Budapest. We are close to standardising requirements for calibration of UHF sensors using a GTEM cell to measure either "effective height" or "antenna factor." The frequency range for PD detection in transformers is being narrowed down and there is general agreement on the minimum required level of sensor response that is necessary.
06-12-2016: HFDE is pleased to be among the sponsors of UHVnet 2017, "Challenges and opportunities in HV future networks," to be hosted by Glasgow Caledonian University on 19 Jan 2017. This Colloquium provides an ideal platform for postgraduate students and early career researchers or engineers to present their work to others within the UK's high voltage engineering community.
05-12-2016: Thanks to TJ|H2b Analytical Services for another engaging Euro TechCon held in Bristol last week, with the theme "Primary Asset Life Management". HFDE presented a paper on the Role of Condition Monitoring in Asset Management of HV Electrical Equipment. The presentation gave an overview of some topics on which HFDE can provide in-depth Continuing Professional Development training in collaboration with the University of Strathclyde, which is particularly suitable for graduate engineers and those new to the industry.
05-09-2016: An interesting meeting today with Dr Hans Schantz of Q-Track Corporation about his interpretation of 'Energy Flow in Reactive Fields,' appropriately held at the James Clerk Maxwell Foundation, 14 India Street, Edinburgh – the birthplace and childhood home of Maxwell himself. Fascinating to be reminded of some of the fundamental philosophical issues that still remain concerning the radiation of electromagnetic waves.
25-08-2016: HFDE was involved in the Paris meeting of CIGRE Joint Working Group A2/D1.51, "Improvement to Partial Discharge Measurements for Factory and Site Acceptance Tests of Power Transformers." Calibration of UHF sensors using GTEM cells was discussed, together with the more challenging problem of performing a sensitivity check on the installed UHF PD detection system before it is applied in support of FAT/SAT tests.
03-05-2016: The 44th Glasgow Company of the Boys' Brigade, sponsored by High Frequency Diagnostics, won their playoff match on Saturday to claim the league trophy for the second year running. Well done boys!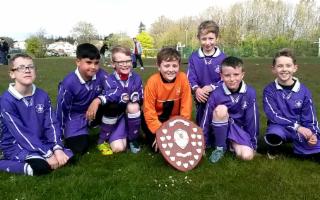 24-09-2015: High Frequency Diagnostics and Polaris Diagnostics have formed an Alliance to Provide Specialist Investigation Services for Power Transformers with Partial Discharge & Discharge Conditions. Click here for details.
23-09-2015: High Frequency Diagnostics is proud to support The Maxwell at Glenlair Trust, which was established to conserve and preserve for the benefit of the public Glenlair House, the family home of James Clerk Maxwell.
01-10-2014: High Frequency Diagnostics opens for business.